Learning can happen anywhere and not just in a classroom. A person's personal development relies on professors to help them develop skills appropriate for their university degree. However, the key is to do more than just sitting in class and writing essays.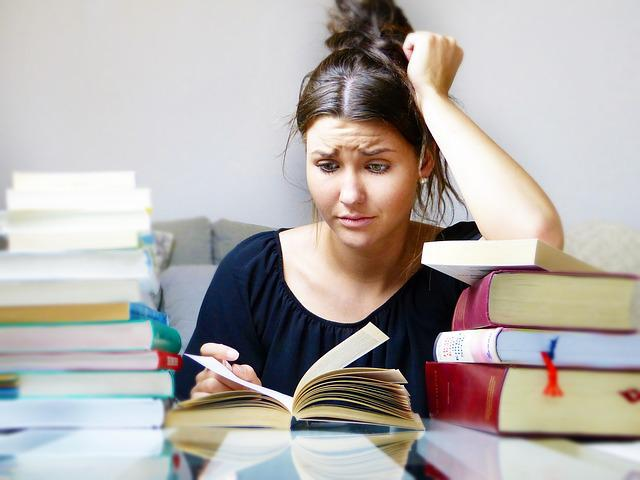 Learning outside of the classroom broadens a person's perspective and shows them new viewpoints.
College students should try learning through webinars, YouTube videos, and podcasts for things like biology.
Connecting with others in the field offers opportunities to grow beyond the traditional classroom.
Learning is the most important thing for a student, and a great education can have many benefits. They must be physically present during class, but they also have to minimize distractions so that they can focus on the topic. Taking notes, engaging with peers and teachers, active listening, and asking questions are crucial.
However, learning isn't limited to the classroom.
It's important to explore other learning avenues to expand a person's knowledge base. They can experience other alternatives, gain control, and teach those things to classmates and instructors.
Everyone should learn ways to get information outside of the classroom.
Ways College Students Learn Outside of the Classroom
People often want the complete college experience, which includes students in a classroom learning everything the instructors taught. It's crucial to lead by example so that people can help their friends learn the material and practice each skill. Here are a few ideas:
Listen to Podcasts
The importance of learning is crucial, but people can take it into their own hands. Podcasts are a great option here. Whether working out, commuting, relaxing, or doing laundry, they help people learn various topics.
Is physics too hard to understand? While the school should offer assistance to students as needed, there are only so many things a teacher can do. People can get insight into various teaching topics and subjects based on their interests, career goals, and majors.
Podcasts often last about 10 minutes but can go on for an hour. Listen to them on any device, such as smartphones and laptops.
It's often free to subscribe to a podcast. That means the student doesn't have to miss a new episode. Some popular podcast apps include iHeartRadio, Spotify, Apple Podcasts, Google Podcasts, TuneIn, and Pocket Casts.
Education is crucial for everyone, and learning through podcasts can help people stay updated on the hottest and trendiest topics. They can be used on the go, and it just makes good sense and offers value.
Watch Video Tutorials
Most people want to figure something out and search for a video on the topic. It's great to find an excellent tutorial to determine how to do something and answer questions. People can pause them, repeat them, play them often, and so much more. Learn effortlessly when the need arises.
Here are a few YouTube channels that offer educational options for college students in school:
Khan Academy – This offers examples and tutorials of content in biology, history, math, engineering, and more.
Crash Course – People can have the option of around 32 courses in areas like linguistics, geography, chemistry, and algebra.
Ted-Ed – Everyone needs a good TED talk each morning. Learn something new, get inspired on different subjects, and pick topics that other students talk about in various courses.
Attend Webinars and Conferences at One's Own Pace
Professional webinars and conferences sound intimidating, but they're worth attending for growing the network. It's easy to connect with educators and students, and everyone's talking about the same things.
People get tons of knowledge outside of colleges. Though education is crucial, learning focuses on self-discovery, which can often be found at a webinar. Make it a point to attend them as often as possible to start up a meaningful conversation with administrators.
Read Articles from Trusted Sources
College students often spend most of their time reading textbooks. However, it's hard to understand the world or gain life lessons from that alone.
Find reliable and well-researched information outside of the institution or Wikipedia. These resources can help answer questions and make homework that much easier.
Some colleges offer interlibrary loans to get information from other institutions. It's also possible to talk to the campus librarian and visit local libraries in the process.
Get Work Experience
Get work experience in a particular field if possible. Internships are a great way to do that. For example, students in education majors may consider a part-time job as a teaching assistant. Substitute teachers can also earn some money in the summer!
It might not be possible to get paid work, but an internship or volunteer job is also ideal. Meet different people, learn about time management, build connections with others, and be part of a real-world environment.
Planning for the future starts before graduating. Each person needs the skills necessary to handle technology changes. It's eye-opening to realize just how little a person's classes offer when dealing with real situations.
Kids are often well-versed in technology, and no one wants to be shown up by a child.
Try Community Service
Community service helps students learn in a real-world setting and benefit from that. For example, these trips are often integrated into sociology courses so that people can focus more on the community they're studying.
Grab a family member or go alone and interact with others, getting immersed in the culture available. Take a moment to realize that schools can't offer that.
Learn One or More Foreign Languages
Language learning classes might require the person to be fluent in the language and communicate effectively. While each school requires that students practice, they can also speak in their native area to learn.
Sometimes, they gather the skills needed to talk in other languages. College isn't just about the basics; it's important to understand the challenges that communication brings.
Conclusion
College students tend to learn better when they're motivated and engaged. Life isn't all about school or a person's ability to get into the top universities.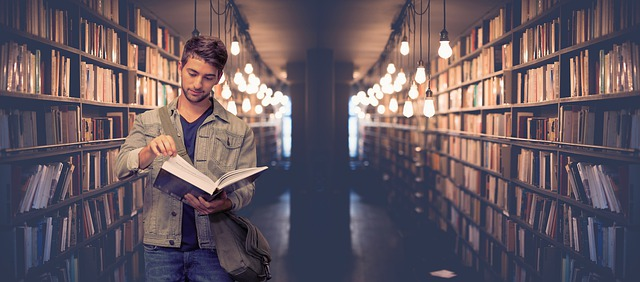 Overall, colleges have a higher acceptance rate than ever before. Paying for an education is part of that, but people need an understanding of how the world works. That ensures they develop skills appropriate for their job description.